Business
TSUTSUMI is an Integrated Jewelry Manufacturer.
Trading Company
Global Player and Direct Buyer of Precious Stones
Tsutsumi has established its own network of information in key precious stone trading centers around the world including the United States, Belgium, Israel, India and Thailand. We purchase large volumes of precious stones regularly, providing us with an outright advantage in terms of cost competitiveness from the purchasing stage. Our long-standing track record and credibility has earned us the reputation as a global player in the diamond industry.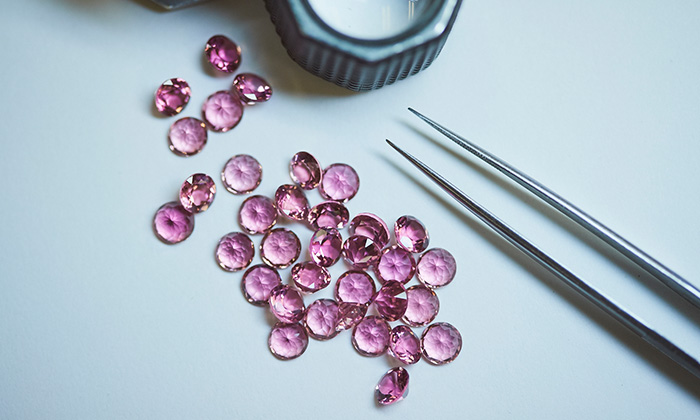 Manufacturer
Advanced Processing Technologies and Rich Product
Tsutsumi's roots are founded in jewelry manufacturing, as we maintain an unwavering commitment to jewelry manufacturing technologies even today.

Our wide range of services, including original jewelry designs as well as reconditioning and repair of pre-owned jewelry, position us to accommodate a wide range of customer needs. Every day we ship large quantities of products to our nationwide network of retail stores, enabling us to offer a rich selection of jewelry products.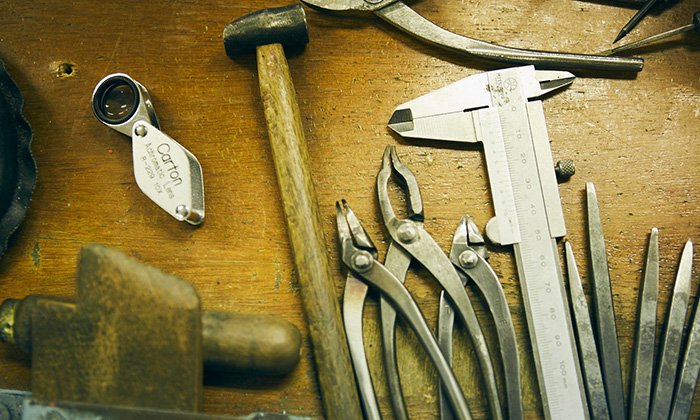 Specialty Retail Store Operator
JEWELRY TSUTSUMI
Tsutsumi operates 173 Jewelry Tsutsumi specialty jewelry retail stores nationwide in Japan.

The key concepts of our retail stores are comfort and hospitality. That is, we aspire to have a casual, welcoming atmosphere that allows customers to visit whenever they desire, use product displays that enable customers to easily select jewelry products, and employ a staff of highly professional jewelry advisors that can recommend the right piece to meet the needs of each individual customer.

To fulfill this vision, all Jewelry Tsutsumi stores are directly managed by the company, while expert jewelry advisors with an established knowledge of our products and coordination serve our customers.